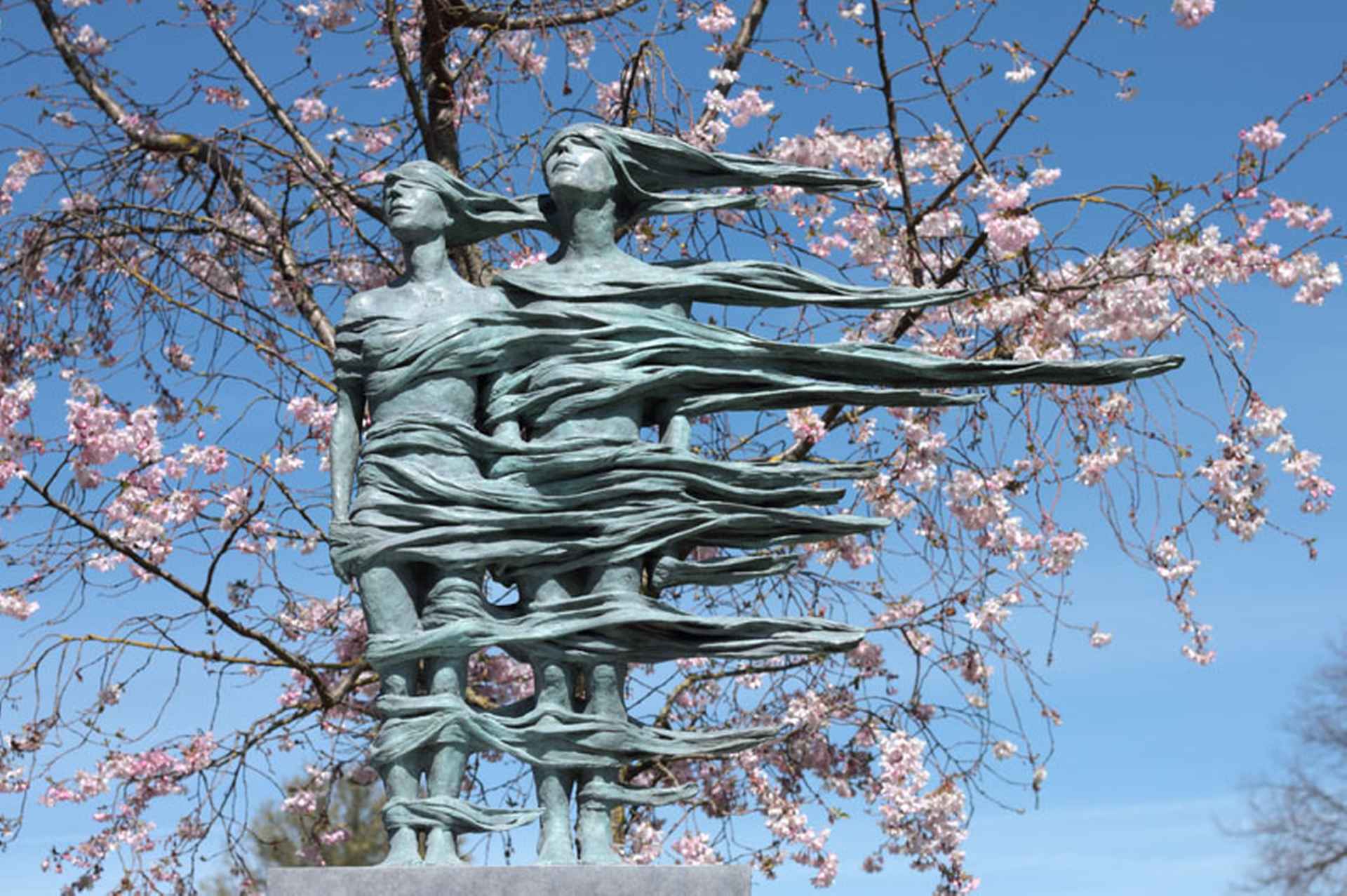 Anna Gillespie's spell-binding sculptures create a shared environment where humanity is at one with nature.
Recapturing a feeling of immersion in nature, her artwork utilises bark, acorns and beech nut, forming fabulous organic textures and tones. These natural found objects are then cast into bronze. Gillespie considers the act of gathering these each autumn a meditation; on the beauty of nature and our human place within it.
Recent work has shifted Gillespie's focus onto the way in which humans are influenced by the man-made environment and the way we interact with the planet as a species.
Sometimes depicting solitary figures, often in a meditative or perhaps even spiritual stance, the new work favours groups, walking or standing. Whilst it may appear to draw on current events, Gillespie is also seeking to draw a parallel with the historical experience of people and their movements across the surface of the Earth through the ages.
Gillespie's exquisite work has created considerable public interest with recent prestigious public commissions in Morecambe Bay and Bath.
Working with the inspirational garden designer and television presenter Chris Beardshaw, their seamless rapport has generated two Gold Award Winning gardens at the renowned RHS Chelsea Flower Show.
Anna Gillespie has work is in the collections of The Prudential, Burghley House Sculpture Park, The Somerset Museum, Museo Arte Contemporanea Sicilia, Bodrum Sculpture Park Turkey and also in private collections throughout America, the Middle East and Europe.