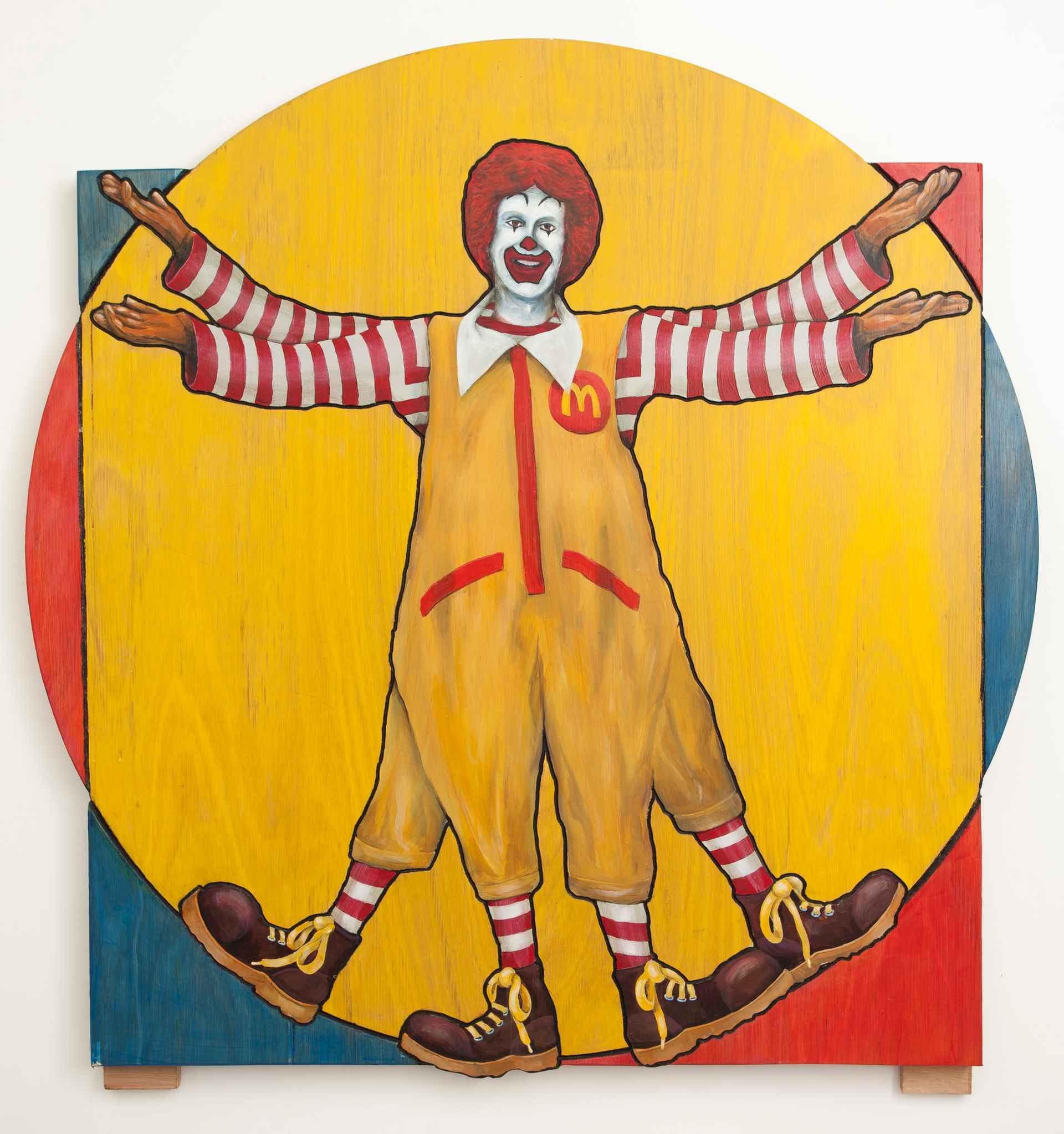 Axel Bottenberg has been working as an artist since he graduated from the Royal College of Art (RCA) in 1989, where he studied alongside such contemporary art luminaries as Tracy Emin, the Chapman brothers and Gavin Turk.
He has shown in solo shows, group shows and as a curator in a variety of venues.
His work references pop art of the 1960s and its re-emergence form 1990s onwards, drawing inspiration from the work of such artists as Warhol, Koons, the Chapman bothers and Banksy, along with an eclectic mix of historical art influences.
Bottenberg often uses 'low art' iconography such as religious kitsch, tattoo and street art, purposefully selecting imagery to provoke strong responses. His works juxtapose characters such as clowns, guns and bombs against domestic wall paper fabrics, iconic golden backgrounds and other art historical references, creating kitschy or sometimes sinister undertones.
Bottenberg's use of diverse objects and materials, combined with the subject matter, creates narratives that are timeless and contemporary, whilst acknowledging long artistic traditions that use symbolism and grand themes.