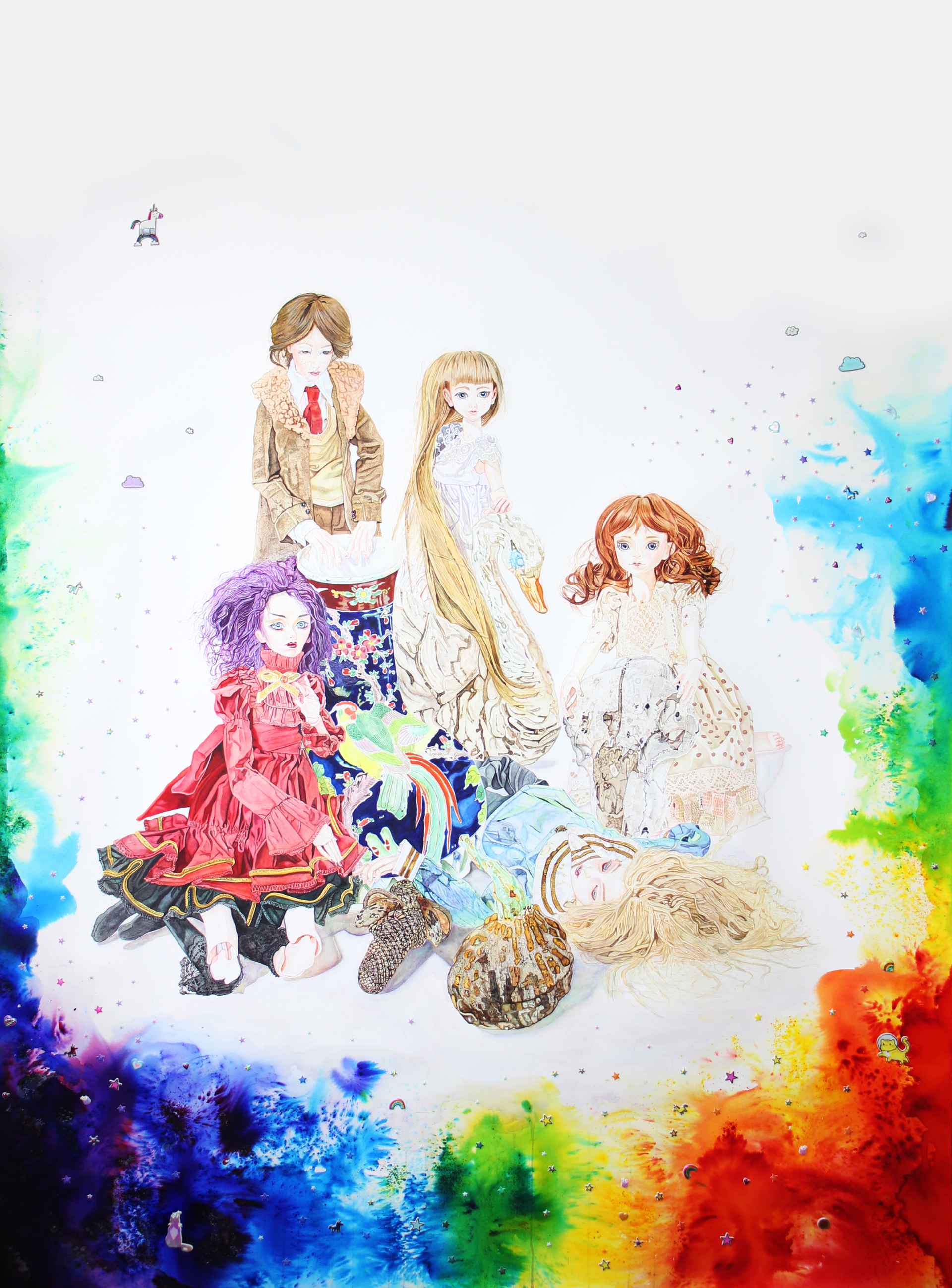 Hancock's work attempts to make palpable the psychological gap between the world that we physically experience and the psychological states through which it is apprehended. He achieves this by painting from staged tableaux. These are rendered in a hyper-realistic style painted directly from miniature still-life sets.
Within his work, key themes become apparent: online identities, failed utopias, anachronistic practices, and escapist communities. Yet within these themes, Hancock's work is rooted in the tradition of painting; signifiers are taken from historical works of art, sources and themes. However, these are suggested through the appropriation of composition, gestures or objects, in an attempt to grasp the continued relevance of painting and its ability to communicate within the prevalence of digital media.
Though rooted in the archaic practice of painting, the work is concerned with opening up the possibilities that exist at the juncture between painting and digital media. Painting's continued presence highlights a society on the cusp: actively embracing and making the best use of digital technology but not ready to relinquish more traditional means of production. Though painting could be seen as a reaction to the proliferation of digital technologies, Hancock's paintings actively embrace this immersivity. For the communities he represents, immersion into the virtual is not sufficient, and instead their preference is towards the physical realm where they can manipulate and engage more tangibly.
As a painter, Hancock's intention is to create fantastical immersive worlds. He attempts to document the obsessions of a generation who wish to believe in utopia which, however, suffers from the knowledge of its decline. Immersed in gaming culture or social networking, the work portrays individuals that find acceptance and esteem in like-minded communities. Within these communities they attempt to create their own ideal society. The works form part of a broader conceptual examination of the resonance between the cult of the individual and anonymity in today's media saturated world.