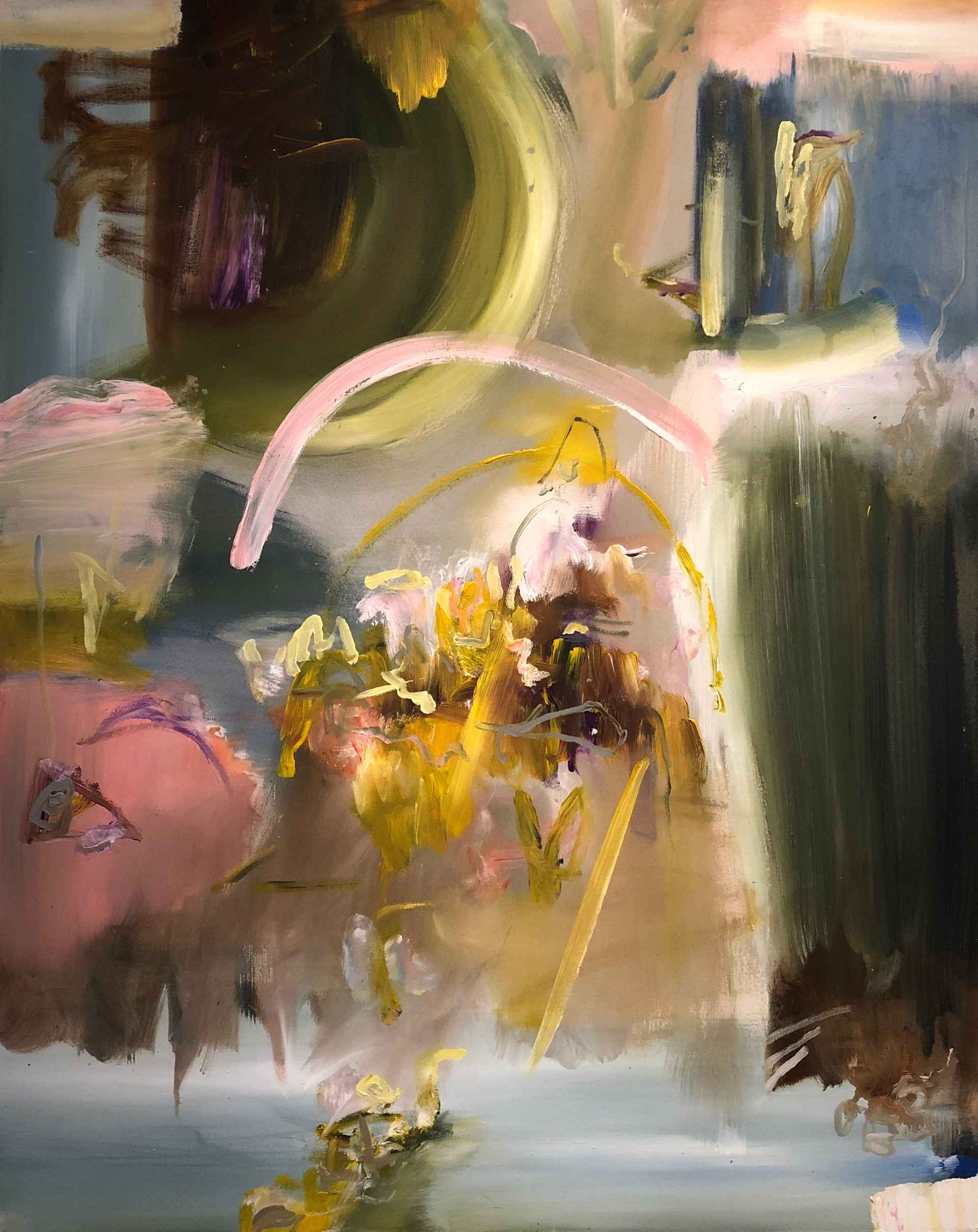 Fusing abstraction with the figurative, Ian manipulates and transforms classical references until they lose their initial context and produce new meaning, ultimately revealing the physicality and sensory nature of the materials.
Inspired by the Renaissance and the abstract impressionists' use of light, dark and compositional techniques he creates unique and timeless work, often working at a large scale. His paintings make a huge impact on the spaces they inhabit and transform environments with their passion and style.
"In a world preoccupied with technology, there is something remarkable about painting. It connects us back to man's earliest and most elemental forms of self expression.
I am not interested in painting something that already exists.
My pressing urge is to use paint to explore new forms which will ultimately carry emotional weight. I try not to recreate an image. Instead, I may use it as a reference point by which to move from one painting to the next.
I am influenced by the Abstract Expressionists - for their emotional rawness and mark making, and also by the Renaissance - for composition, light and movement. Onto these I layer influences from contemporary culture and my own personal experience. I aim to instil a classical feel into my work whilst finding new visual paths, with the result hopefully being an exploration of the purpose of painting itself.
I think of my paintings as posing a series of questions rather than providing overt statements or narrative pointers towards any clear kind of answer. There would be no joy or satisfaction in doing that. Instead, the process is more about showing my search for something which, maybe, I hope I'll never find." Ian Rayer-Smith
Ian is an award-winning artist who paints from studios in Manchester and in rural North Shropshire, England. Since he graduated from Salford University with a first in visual art, he has exploded onto the art scene. Voted one of Manchester's Top 10 Artists by Manchester Confidential, Winner of Warrington Contemporary Open prize 2014, finalist for Open West 2015 and Winner of It's Art Call 2017 International. He has been featured in GQ magazine and held exhibitions in London, Chicago, Florida and Lille.