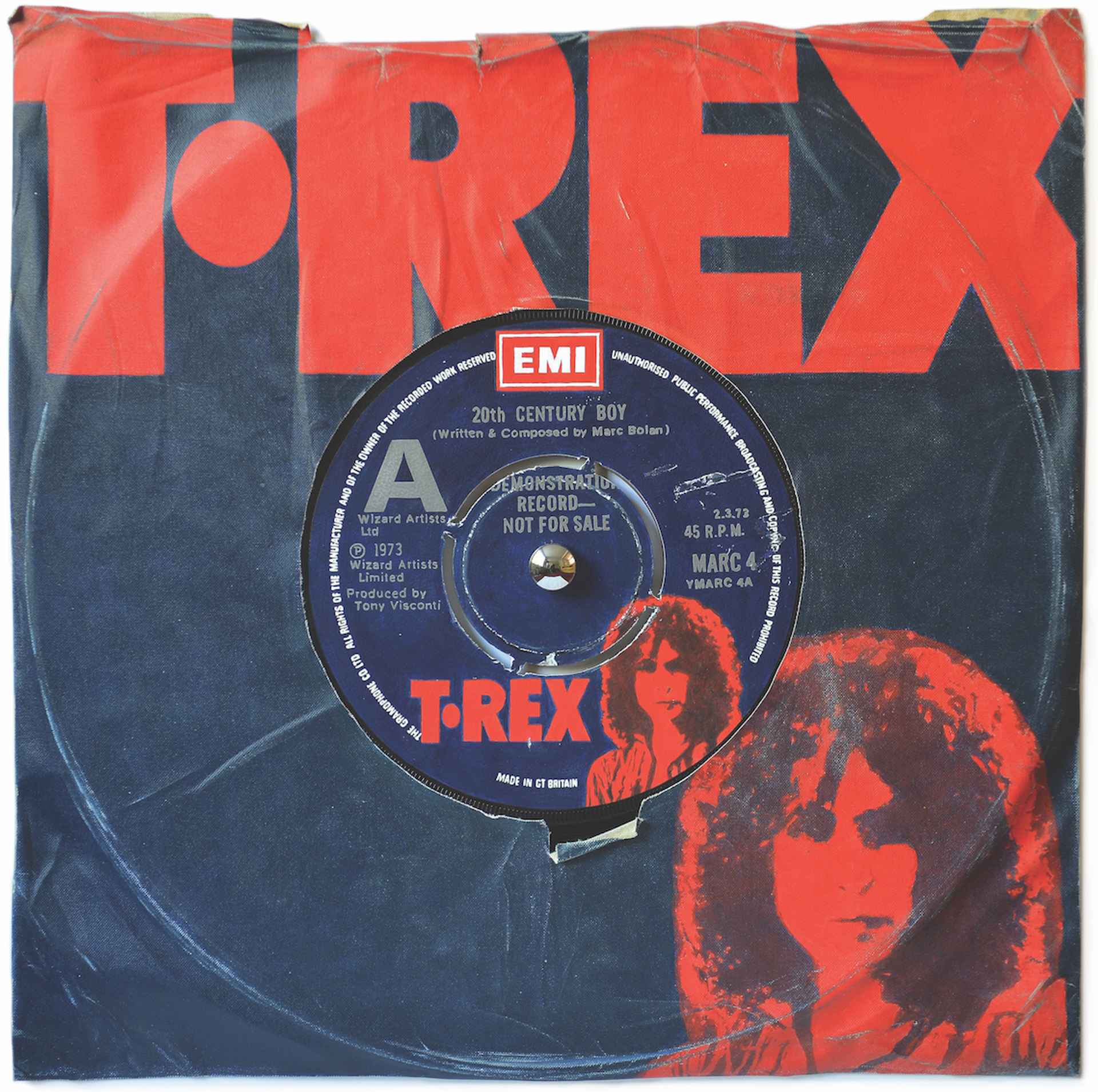 In 2007, Johnny Marr told MOJO that "the seven-inch single, as an entity, is an absolutely powerful, possible otherworldly object." One man who understands this is British artist Morgan Howell.
Known for his extraordinary, over-sized, hand-painted 3-D facsimiles of classic paper sleeve 45s, Morgan creates a one-off unique supersized painting of each single. The natural wear incurred by the treasured disc is duly rendered in paint, making for a desirable artwork and consciousness portal for vinyl junkie music heads everywhere. Howell's attention to detail is fastidious, down to the authentically distressed and creased canvas that doubles as up-scaled paper sleeves and the tiny imperfections round the edges of the labels of the 27" vinyl records.
Howell's original paintings are attracting a cult following amongst musicians and music industry moguls. His painting of David Bowie's 'The Jean Genie' sits proudly on the wall at Sony Music, 'Yesterday' by The Beatles is at the iconic Capitol Building in L.A. and famous owners include Ozzy Osbourne, Neil Diamond, Lord Lloyd Webber, Don Letts, Jerry Dammers, Ian Brown.
A matched pair of his paintings of The Beatles double A-Side 'Hey Jude' and 'Revolution' fetched £20,000 in an auction at Abbey Road studios. His original painting for Blondie's "Heart of Glass" has earned a place at BMG Chrysalis, whilst The Eagles' 'Hotel California' and 'The Clash piece 'White Man at Hammersmith Palais' were auctioned off in aid of Children in Need..
Each edition is available in two different limited edition formats plus the original unique artwork.