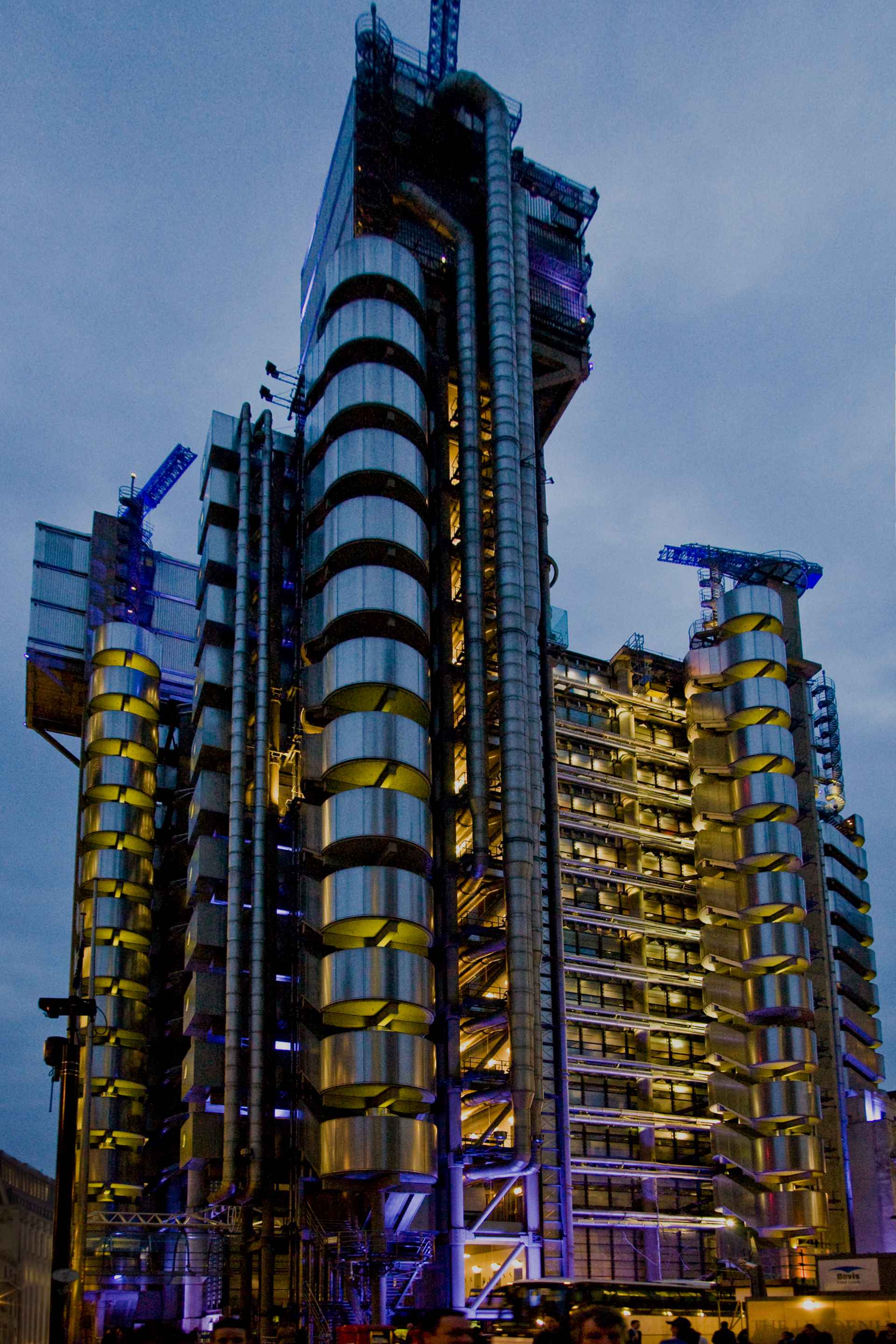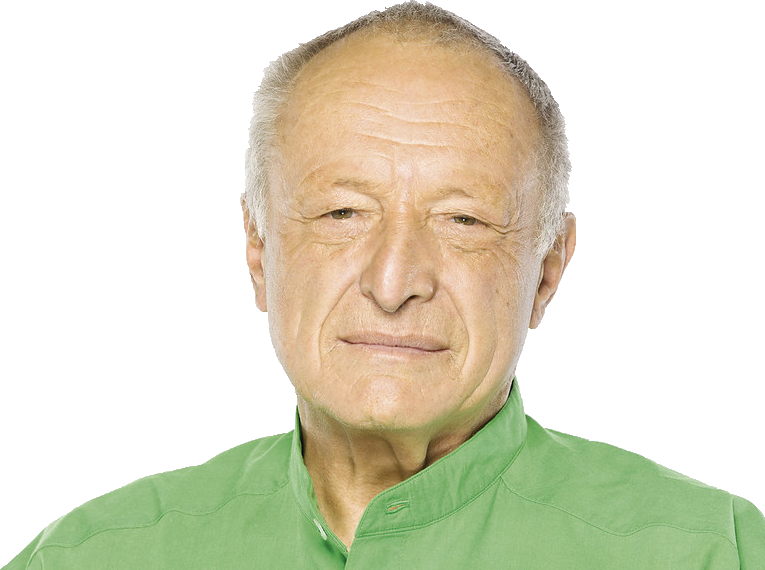 A Brush with Greatness
Artzu's tribute to Lord Richard Rogers: by Carlos Zagreb
At the turn of the year our thoughts go out to those whom we have lost over the last 12 months, both personally and the irreplaceable luminaries across many fields of creative endeavour. Artzu is saddened to learn of the passing of Richard (Lord) Rogers in recent days.
The Italian-born architect had a remarkable career spanning six decades that literally changed the face of the built environment, of London especially. He challenged us to rethink how we conceive 'a building' to be. Through his pioneering and daring designs, he is truly one the great creative visionaries of our time.
Architecture turned inside out
While many in the creative industries all too easily come to be described as "ground-breaking" and "iconic" Richard Rogers surpassed both these accolades by some distance Best known for his modernist, functionalist designs, he literally turned architecture inside out. This is so well illustrated by the Pompidou Centre in a historic part of Paris near the former fresh food market of Les Halles (Paris's Covent Garden).
The design competition won by Richard Rogers, Renzo Piano (of The Shard fame, amongst many others) and Gianfranco Franchini in 1971 resulted in an extremely daring architectural concept; something the French are apt to do with such panache, it has to be said. It rethought how a building functions and how that translates to its form, lead on to many similarly daring projects as: Lloyd's building, the Millennium Dome, the Senedd in Cardiff with its uplifting use of wood externally and within. When you reflect that the Pompidou Centre opened nearly 45 years ago – in 1977 – it was an exceptionally brave move on the part of the planning authorities of Paris, injecting a fresh, contemporary vitality to a city with no shortage of competing, architectural icons.
It remains shockingly moderne to those who have never experienced it first-hand, a building like no other you have probably seen. A fitting tribute to Georges Pompidou who, as President of France in the late 1960's to early 70's (and PM prior to that), had a strong modernising influence on the cityscape of the French capital. He spearheaded the construction of a landmark, modern art museum - the Centre Beaubourg (renamed Centre Pompidou after his death) - on the edge of Le Marais. As much now a part of the essence of Paris as the Eiffel Tower and Arc de Triomphe, seminal to the stellar careers of Richard Rogers, Renzo Piano and collaborators.
His collaboration with Greater Manchester's – from Reddish, Stockport – Norman Foster began after they first met at Yale in the 1960's, a close friendship that lasted 60 years. Lord Foster described Richard Rogers as "an influential protagonist for the best of city life" and his buildings as "a social mirror." He bequeaths for all an inspirational legacy that has inexorably shifted the dial of our built landscape, in the hope and anticipation that others will be equal to the task to take over the baton with his passion and pioneering spirit. Will those who follow, or attempt to, be as radical as he…or be allowed to? Time may tell…but one somehow fears not. There has certainly been scant evidence of it during my lifetime here in Manchester.
While browsing in the bijou Taschen art bookstore opposite the Saatchi Gallery on Duke of York Square off The King's Rd, Chelsea a few years ago, As Artzu's very own art reviewer and commentator, I had an unexpected and fortuitous meeting with Richard Rogers. He was on his own, I immediately recognised him and, as there weren't many others in the narrow store at the time, and not one to miss an opportunity, I manoeuvred myself into position to strike-up a conversation with the great man. The tight, narrow interior of the store enabled me to do so without seeming to be too blatant about it…so I thought.
At the risk of making a nuisance of myself, I timed my interaction whilst moving between the stacks of glossy publications. While I can't remember exactly what my opening gambit was...I soon switched to regale him with the wondrous joys of Artzu Projects and how we could provide him with sculpture, paintings and other brilliant architectural features, as so required.
Just as I had foisted a couple of the Artzu Projects flyers and business cards onto him when inviting him to visit Artzu Gallery when next in Manchester…before my South African lunch date suddenly appeared in the store (where we had agreed to rendezvous). I somewhat reluctantly felt obliged to leave with her and curtail the burgeoning conversation with Lord Rogers. Much to his relief, I would imagine! And had to explain just who that was to her as we made our way into the Saatchi Gallery's Mess restaurant directly opposite Taschen's entrance that sunny afternoon.
Those of you who are art collectors and aficionados of the culinary arts (a marriage made in heaven, I'm sure you'd agree!), will be aware that Richard Rogers' American-born wife -Ruth Rogers - was co-founder of an equally "ground-breaking" restaurant, designed by her husband: The River Café on Thames Wharf, London. A perfect recipe for success, dare I say…which it certainly was, opening its doors with the other co-founder, Rose Gray (who died in 2010) in 1987. It spawned the illustrious cheffing careers of Jamie Oliver and Hugh Fearnley-Whittingstall to name but a few. Our heartfelt condolences go to Lady Rogers, family, friends and collaborators alike on the loss of an inspirational national treasure.
Photography Credits:
Richard Rogers, sticker & portrait: 準建築人手札網站 Forgemind ArchiMedia, CC BY 2.0, via Wikimedia Commons
Centre Georges-Pompidou: pixabairis

artzuBulletin | Issue 002