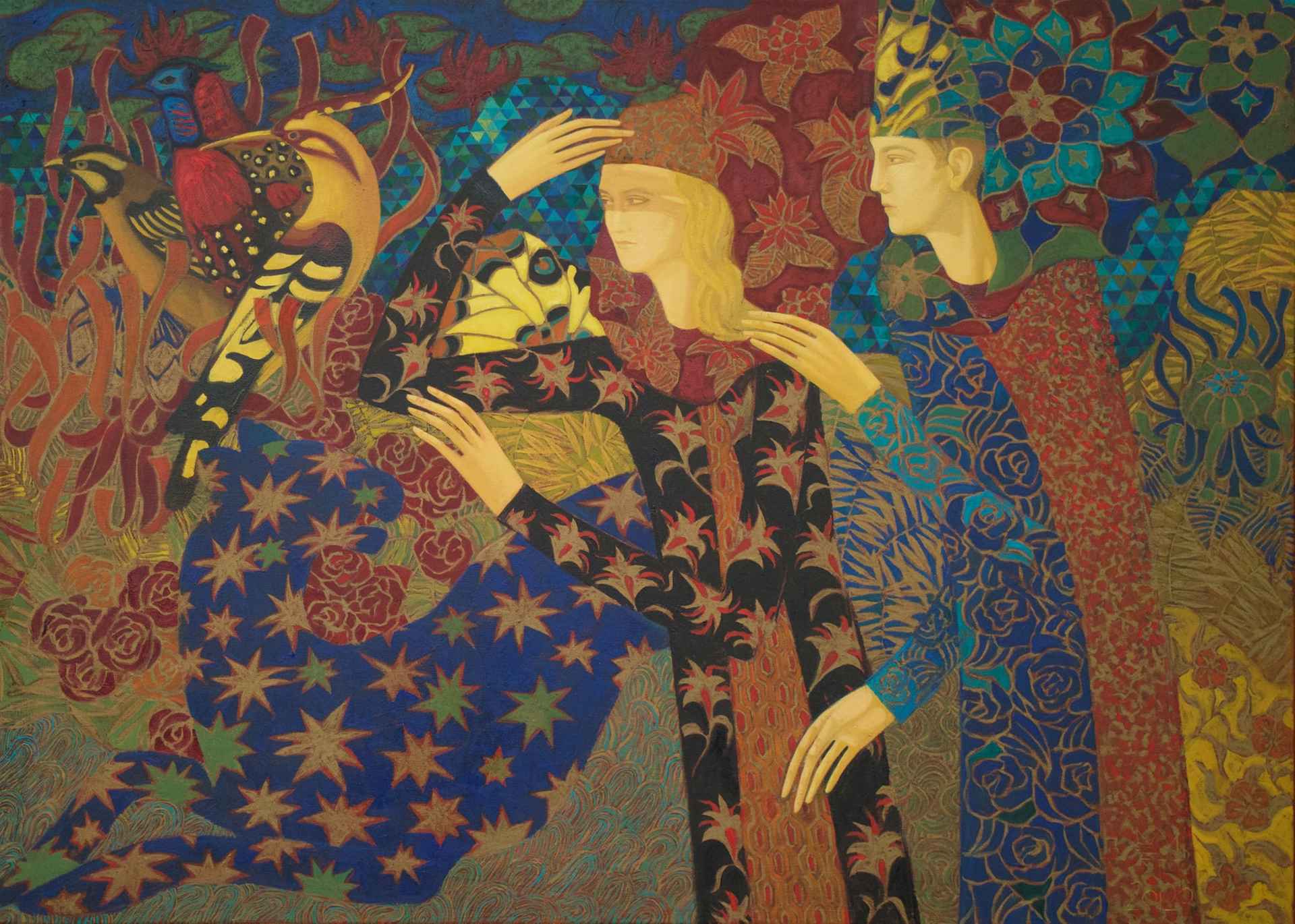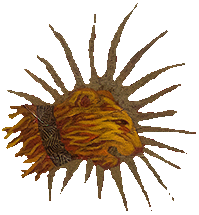 Celtic mythology and the Arthurian legends
In 1991 Timur D'Vatz brought his talent to the West. A scholarship to the Royal Academy and the prize for best newcomer that year. His painting is closely linked with the iconic tradition of medieval painting in its depiction of myths and legends found in so many cultures. Yet it is infused with an elusive connection to the modern world, full of strong colour but with a stillness and a timelessness that has resonated with so many collectors over the years.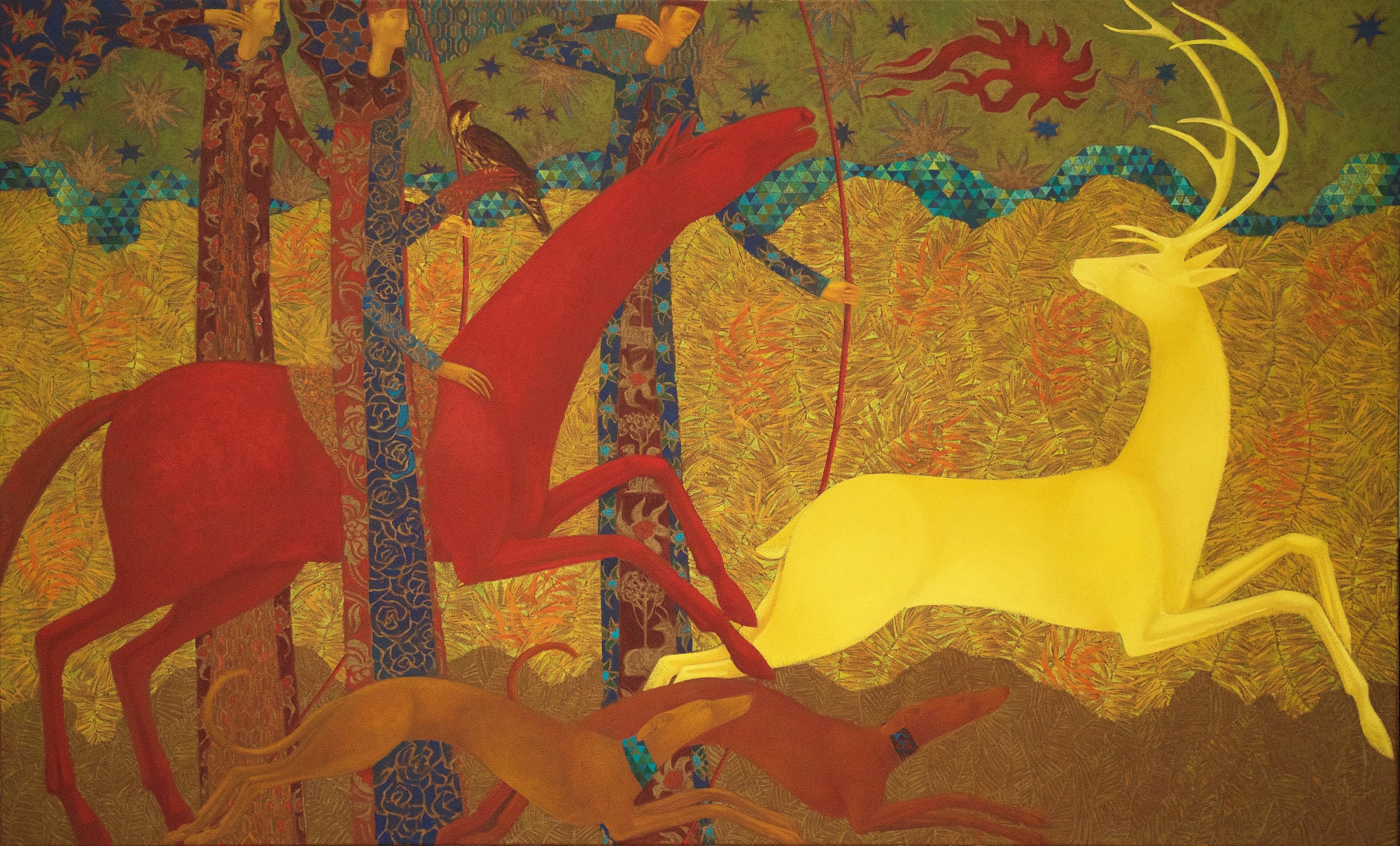 Dream and Dreamer
"I see myself as a young man, on a February morning in 1993, turning from a crowded Piccadilly into the sheltered courtyard of the Royal Academy of Arts, stopping in the middle to look up at the daunting facade of the building where I had a meeting with Keeper of the Royal Academy.
Beyond tall double doors, the lofty studio space merged with clouds sweeping across a vast skylight. It was a classical spacious atelier with canvases on easels and around the walls. There was a table with open books and sketches. I showed the Keeper my work and explained that I had recently arrived from Moscow and was interested in continuing my art studies in London"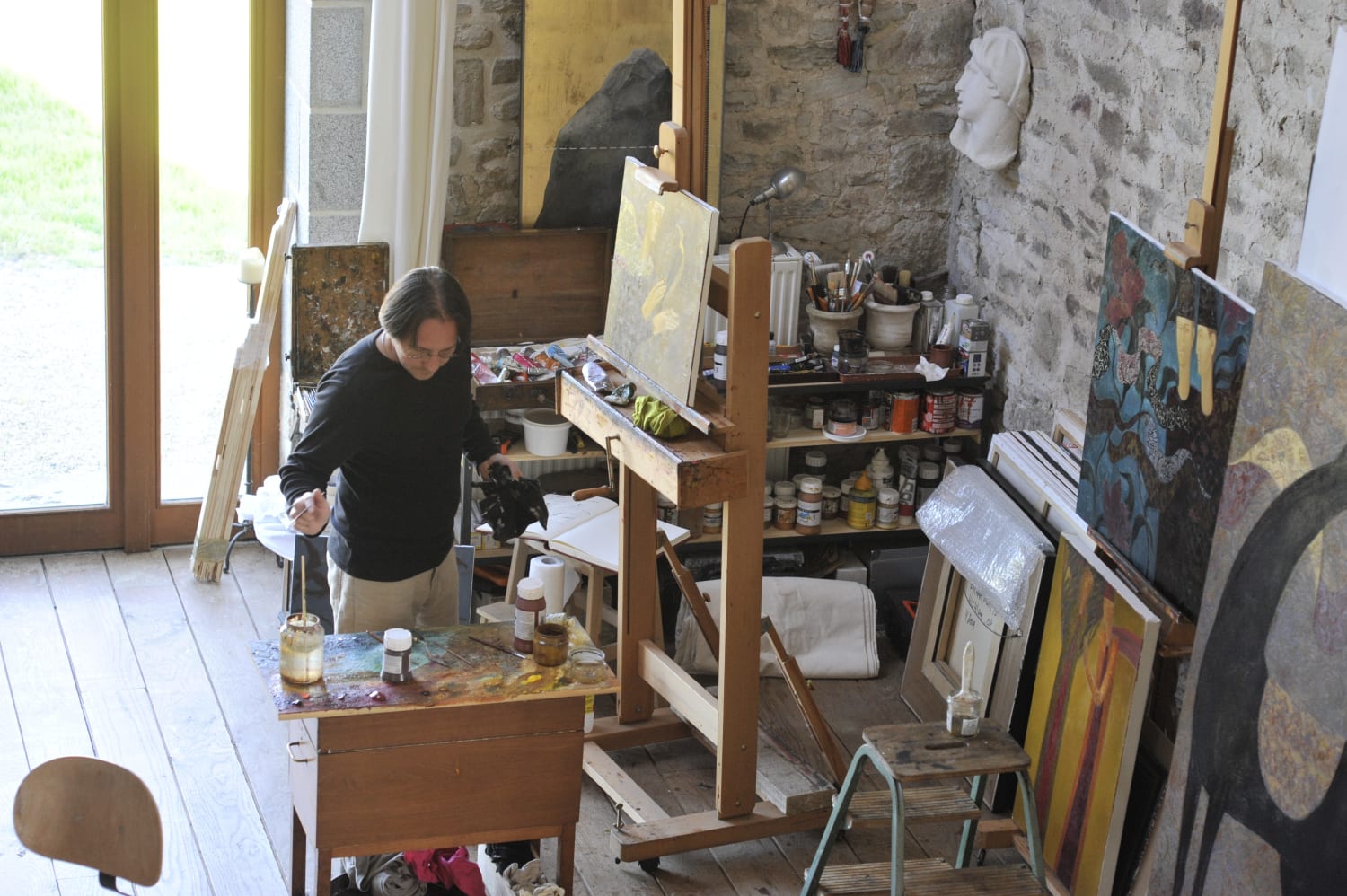 D'Vatz became the first Russian student to be accepted into the academy and he started exploring the subject of Celtic mythology and the theme of Arthurian legends. He sees mythology as the starting point for an inner journey through outer experience. D'Vatz regards myth as a poetic interpretation of human knowledge. Some ancient legends carry the metaphor of the hunt where the hunt is the quest, the journey and the search for ourselves.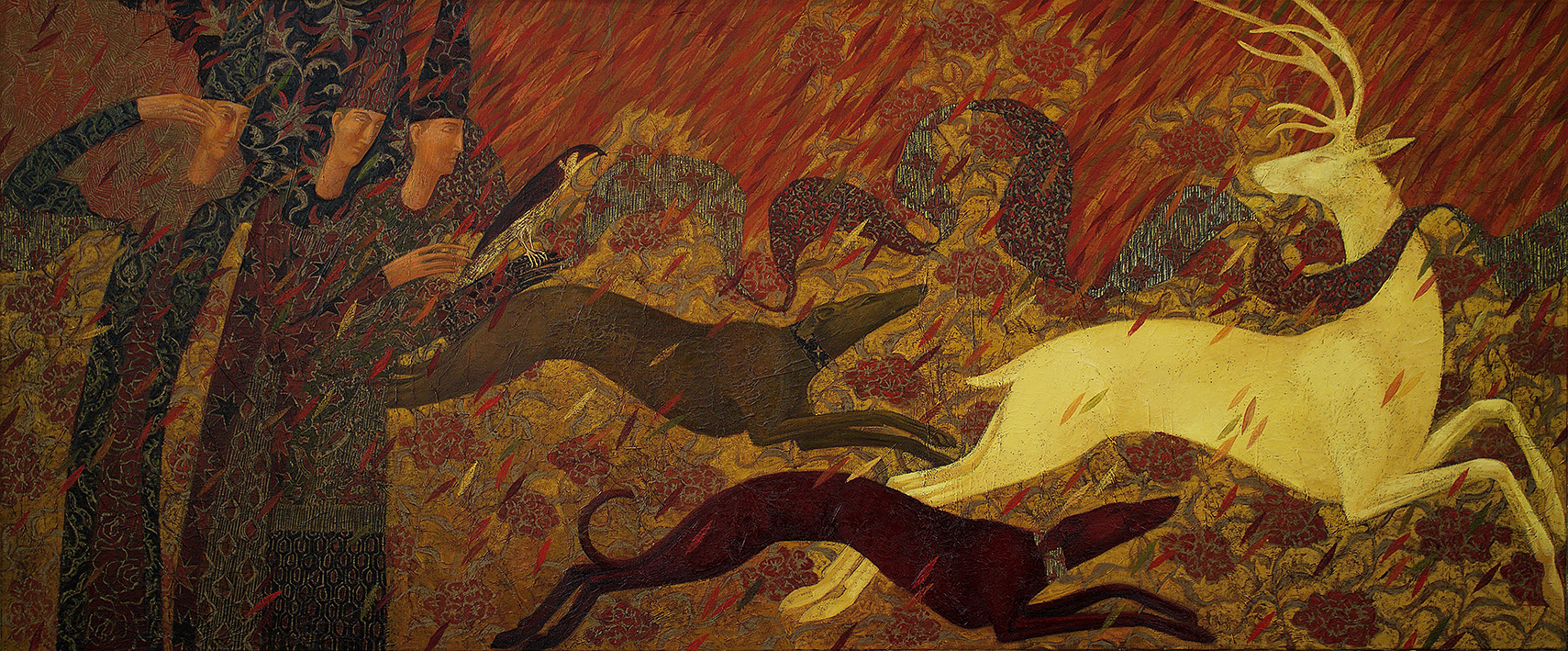 Myths and Legends
Medieval tapestries may lose their original colours but always preserve their arabesque story. They take you on a journey – a quest through floral patterns, woodlands inhabited by running deer, flying falcons, a cavalcade of knights and ladies approaching the invisible castle in the distance. The stories are still familiar: the never-ending search for the Grail and eternal battle between good and evil. "I am still inspired by their vivacity – The Green Knight, The Lady of the Lake and The Fisher King. The painting becomes an exaggerated kaleidoscope of events gathered into a precise instance of time. The collage of figures, animals and patterns takes you on a journey away and into yourself.