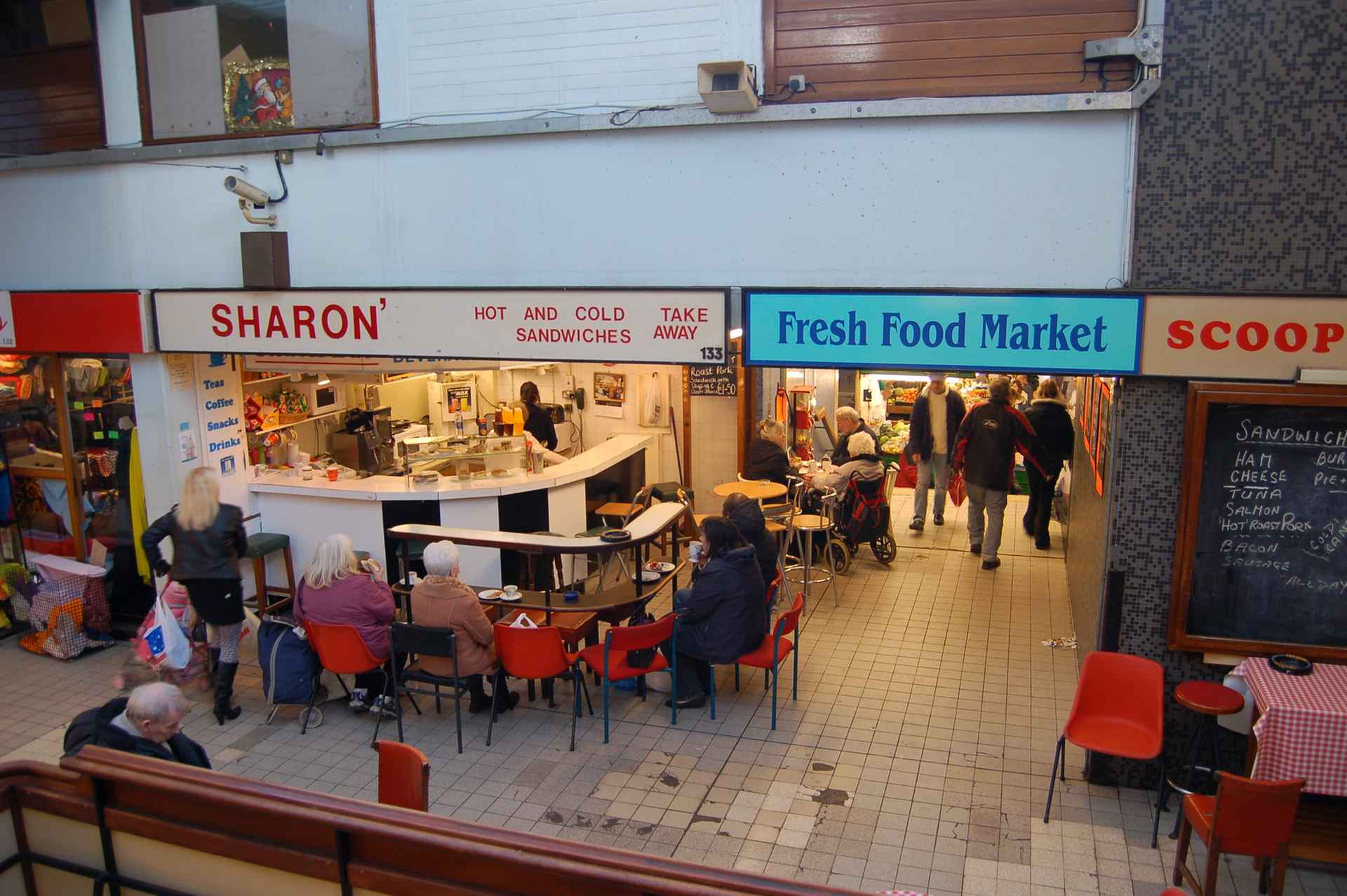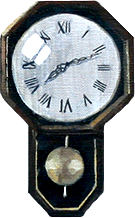 Steel yourself for a conversation with artist Andrew Hunt (Part 2)
Vignettes of working-life are often an echo of a childhood where 'Coronation Street' was regularly on in Andrew Hunt's family home in Mold, North Wales. These influences graphically manifest themselves in 'Kitchen Sink Drama' where a couple sit either side of a shared, cramped kitchen table - separated by the ubiquitous HP brown sauce bottle – yet totally disconnected from one another in a very Hopperseque, although quintessentially British, way.
The Mysterious Underworld
In his arresting portraits Hunt narrates the ebb and flow of the faces he encounters around him, no better illustrated in the ambitious - "hyper-real" and uber life-size - Sheffield Market series, when he invited characters to be painted and the public to watch him paint them. Yet he is equally adept in his treatment of more intimate portraits such as the sensitively treated smoking girls in 'Urban Grace' and the eponymous 'Smoking Girl'. Remarkable and highly collectable though they are, it's perhaps the portraits of coal miners in which he takes most pride. They have a profound resonance with him, as they stare out at us having emerged from the blackness of the mysterious underworld…a passage from darkness back into the light. Captured between sharply contrasting worlds.
Hunt is self-evidently an animal lover, as recurrent themes in his oeuvre, appearing regularly in various guises. As a dog owner, he'll frequently include a dog or two in animated poses; the same with startled pigeons and a fat chicken (in 'Big Chicken') and the rather elegant pale grey horse. It's the same horse, slightly reworked, in his iconic Peaky Blinders painting alongside Cillian Murphy, as we see set in the abandoned urban landscape of 'Neepsend Cluthes' and with the bearded old timer in another piece. Other four-legged creatures make their presence felt, such the fox across the shoulders of a gamekeeper. He clearly has a deep affinity with animals, something which will become even more evident in the landscapes he has in his mind's-eye for future, large-scale paintings.
Although Hunt didn't grow-up in Sheffield – "I went there for the weekend 25 years ago while living in London, liked it, and stayed" – the city, its people and the surrounding Peak District have deeply seared into his psyche as an artist and individual. Available and affordable workspaces spawned a steady northward migration of creative spirits out of London. Hunt was well ahead of the pack in that particular race, a trend-setter for sure!
COVID Frontline
Over a quarter of a century Hunt has witnessed and experienced the economic and social transformation of the city. The main sources of employment these days revolve around the rapidly expanding universities and major teaching hospitals, including the massive Northern General where Hunt's wife - Kate, works in A&E on the Covid frontline - paid tribute by him in 'Kate Stay Safe'…becoming one of those iconic images of "our NHS'' through the pandemic. "The daily fear of it all was visceral," he recalled, "but we're getting through it." With two school-aged daughters it must have been a real struggle in every sense - as an artist and a husband and a dad - but equally he feels it gave him the opportunity to reflect on his art and look forward to the future…with renewed optimism.
Part two of "Steel yourself for a conversation with Andrew Hunt" written by Carlos Zagreb. Read Part One here.
Discover more of Andrew Hunt's paintings to collect.
Background image: Sharon's Cafe in Castle Market, Sheffield, Photo by Andy Wright. Licensed for reuse under (CC BY-SA 2.0)

artzuFocus | Issue 003b