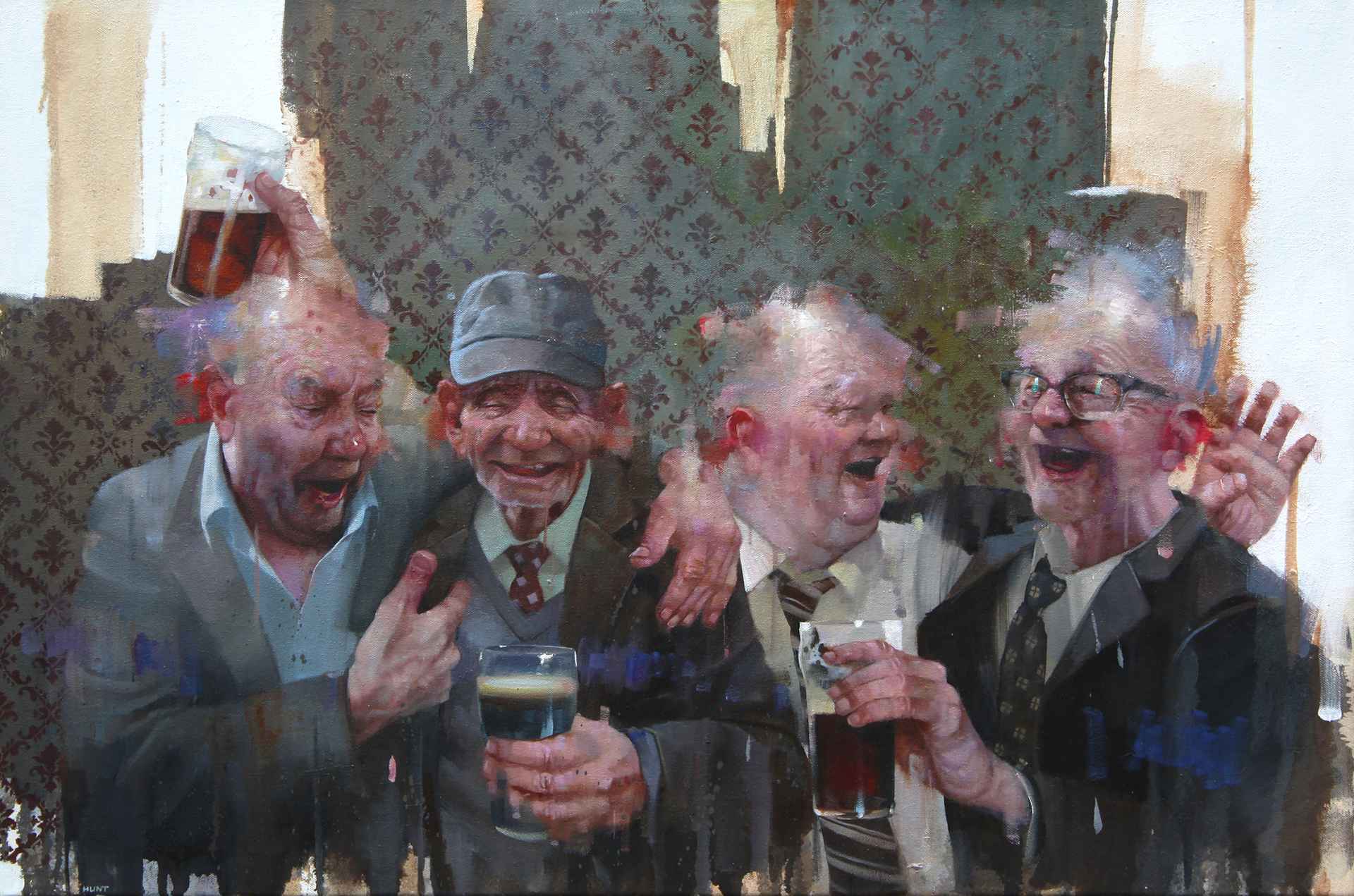 Andrew Hunt continues to capture the public imagination with glorious paintings which reveal the innate heroism entrenched in the everyday.
His captivating portraits have found him twice selected for the highly prestigious BP National Portrait Award, exhibiting at The National Portrait Gallery in London.
The BBC commissioned an exciting series of paintings for the renowned 'Peaky Blinders' series and Hunt's work is collected globally with a stellar list of famous patrons and investors.
Hunt's recent Portraits from the Market exhibition invited patrons and stall holders to participate in an impromptu studio at Sheffield Market where he created the series of portraits. The finished pieces are a celebration of northern diversity and community, whilst engendering new audiences into the artistic process.
"I have lived on a terraced Sheffield street for 16 years and many of my pieces draw from Northern cultural references, I needed a space where my paintings could truly resonate with the culture and surroundings that they depict."
"truly awe-inspiring work. Hunt faithfully paints the details of people's faces with breath-taking precision (you're almost sure the highlights and shadows on a forehead will move as you move around the room) Every single face tells a story, every eye and blemish and expression is totally convincing."