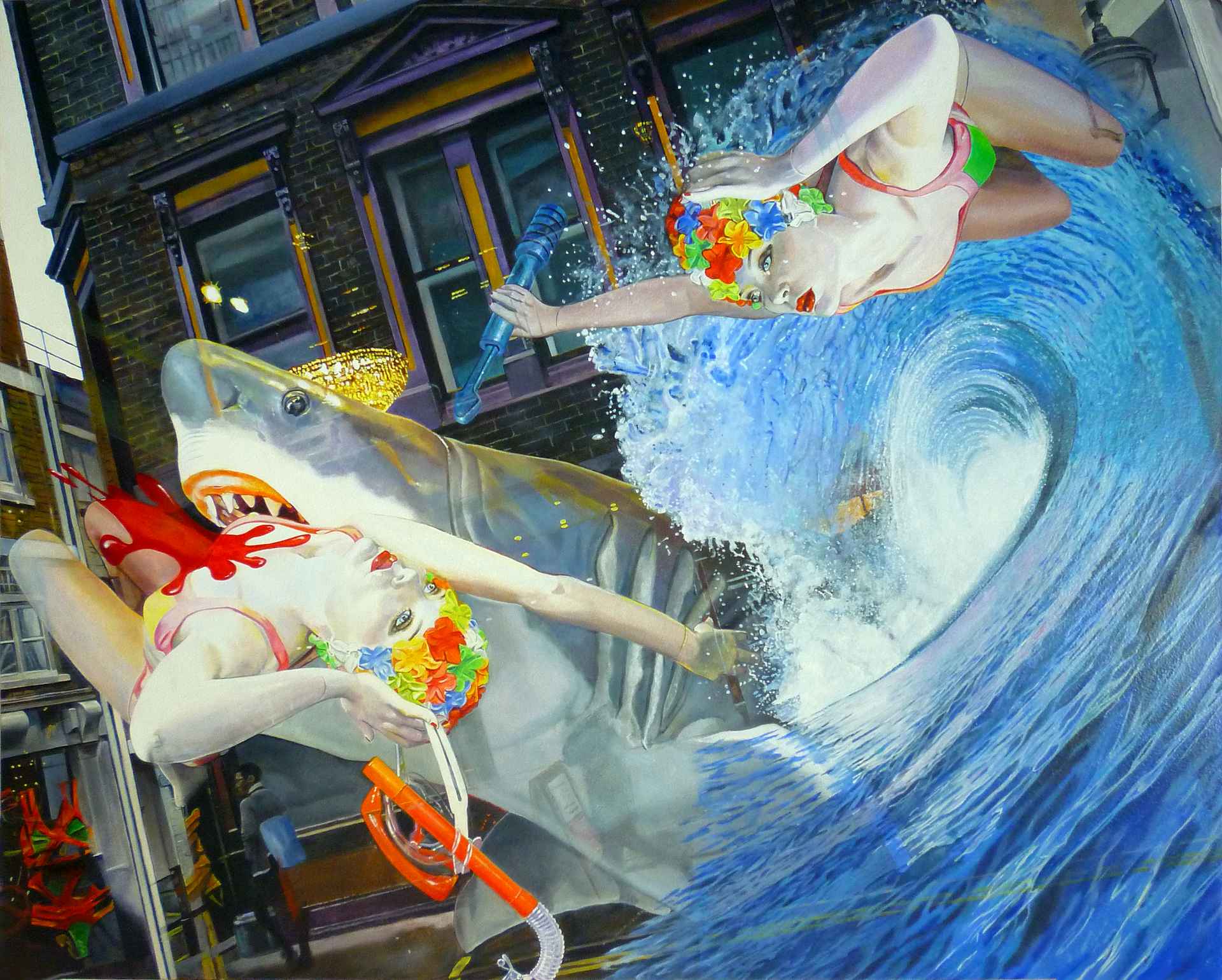 Chris Acheson's paintings continue to increase in popularity with artworks now available in print.
His exceptional ability to capture fine detail and the subtleties of light and shadow are the cornerstone to his work.
Chris trained at Manchester Metropolitan University gaining a B.A. in Fine Art (Painting). After graduating he moved to London and in the summer of 2004 he had a solo exhibition at Soho's Carnaby St. Chris now lives and works in Manchester.
I am inspired by everyday life, I am constantly on the lookout for interesting compositions, from the mundane local Caf' to the gaudy splendour of Piccadilly Circus and setting up numerous possible narratives for the various characters that inhabit them.
Of my many inspirations Cinema and Music are often at the forefront and have helped to fuel my work and have suggested starting points. For example, Drive-In Saturday (a song by David Bowie). It was a title I liked and so looked around for a location that fitted my interpretation of it. I eventually found it in a mock American Diner in Soho.
The cinematic influence provides the visual treatment of a painting, as I seek to give the impression of a painted film still. And not just glorious Technicolor, the black and white Kitchen Sink dramas of the Sixties are particular favourites. For example A Taste Of Honey and Saturday Night and Sunday Morning they have left a lasting impression and consequently many of my paintings are rendered in black and white.
Also I like to include as many corporate logos as I feel fits a composition. The use of logos, works on many levels, as the new Icons of 'Pop Culture' as compositional points of interest and I like the way they ultimately date an image, and therefore the painting.
I suppose I am looking for A Taste Of Honey in the Greasy Spoon of life.