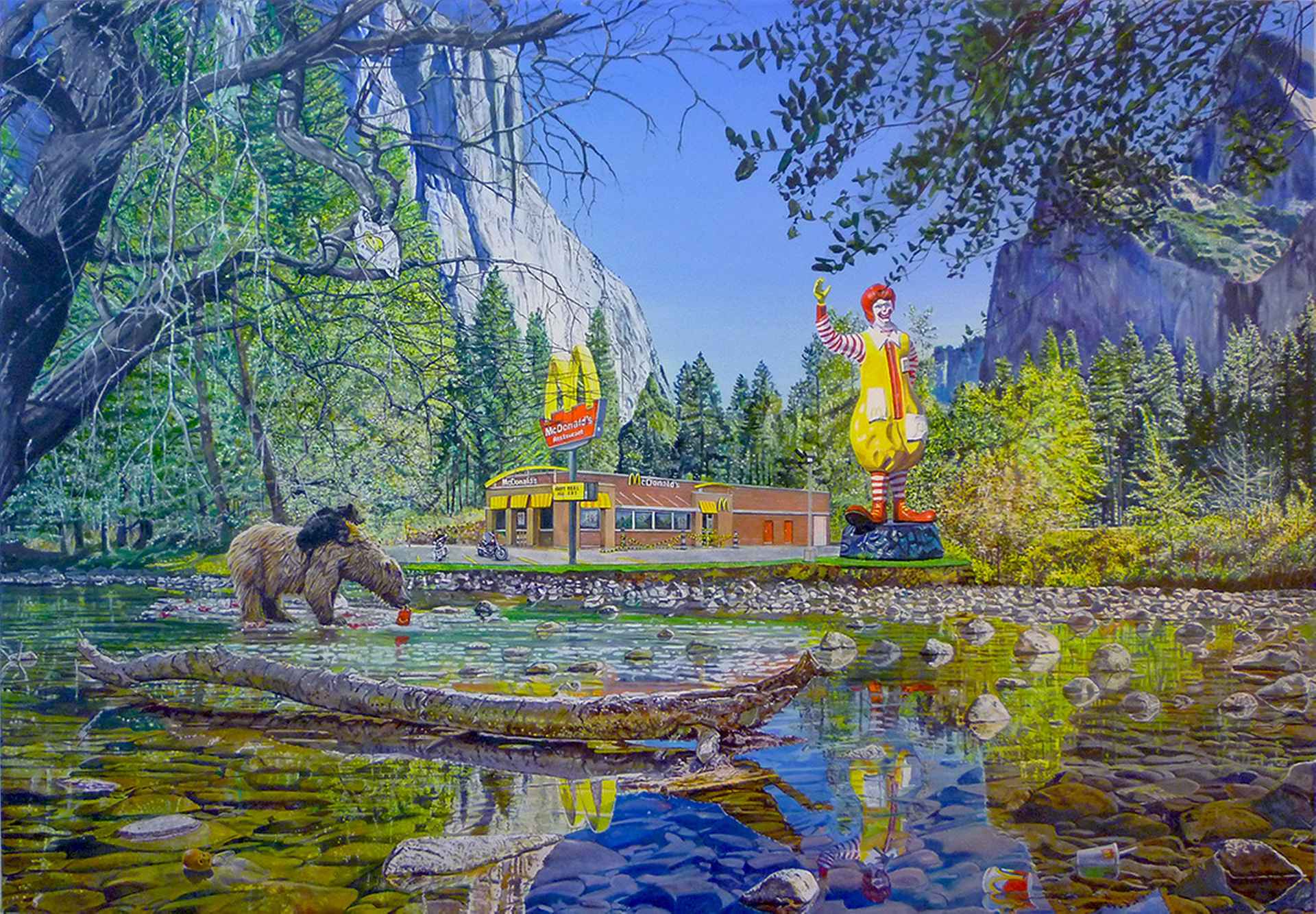 Chris Acheson is a Manchester based artist who takes his main inspiration from music and cinema pop culture.
He often depicts his subjects in a vivid realist style, with an exceptional ability to capture fine detail and the subtleties of light and shadow.
Chris trained at Manchester Metropolitan University gaining a B.A. in Fine Art (Painting). Tackling a myriad of subjects in his work, whether that's a cityscape, a pop culture reference, or a cinematic film still, Acheson's paintings are vivid and exciting, often leaving us with more questions than answers.
"The cinematic influence provides the visual treatment of a painting, as I seek to give the impression of a painted film still. And not just glorious Technicolor, the black and white Kitchen Sink dramas of the Sixties are particular favourites. For example, A Taste Of Honey and Saturday Night and Sunday Morning, they have left a lasting impression. I suppose I am looking for A Taste Of Honey in the Greasy Spoon of life."