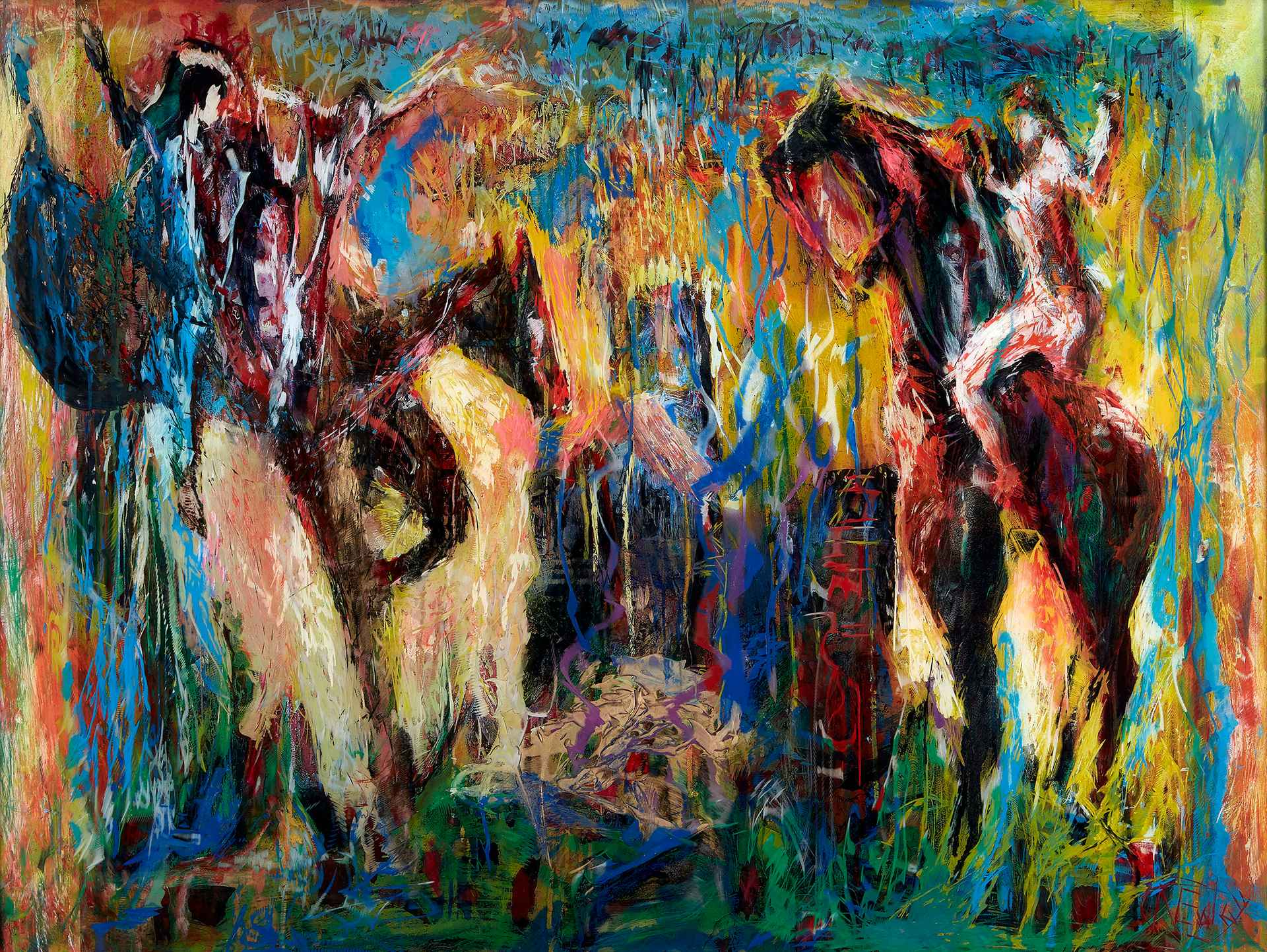 Nick Coley (b.1956) is an artist who has developed his own unique creative toolkit, using colour and textures and sparking our senses to react.
Working on glass, Perspex, and metal, Coley creates mysterious compositions, reflecting his travels to places such as Malta and Venice
His work equally has clear classical influences, with figures that could easily have bestrode the shady pathways of Ancient Greece between the timeless monuments.
Mythological, in their own way. His exuberant, yet judicious use of colour is especially appealing and draws you in to engage with an – often dream-like – scene and the sense of the fantastic that pervades his work.
Coley draws inspiration from a close, lifelong connection to the land of the English countryside that shaped and informed him, communing with nature. "The work I've begun to do now is firmly rooted with a sense of place. It never struck me as important when I was younger for these associations to matter, but they do matter a great deal. I should know a lot of things about where I live, so it seems only natural as an artist I ought to make references to that knowledge. It's like acknowledging – and paying homage – to the influence a place has upon you."
"People often say, I look like Picasso, and I take that as the highest compliment. Like Picasso I seemed to have an instinctive ability to draw, not that I would compare myself beyond that."
Nick's technique is not easy to describe or to understand without a technical understanding of the unique and intricate processes he has created.
In a way, they almost defy description and simply have to be seen. It's hard to convey their depth and intricacy other than by seeing – and judging – for yourself. You'll be richly rewarded for your time.