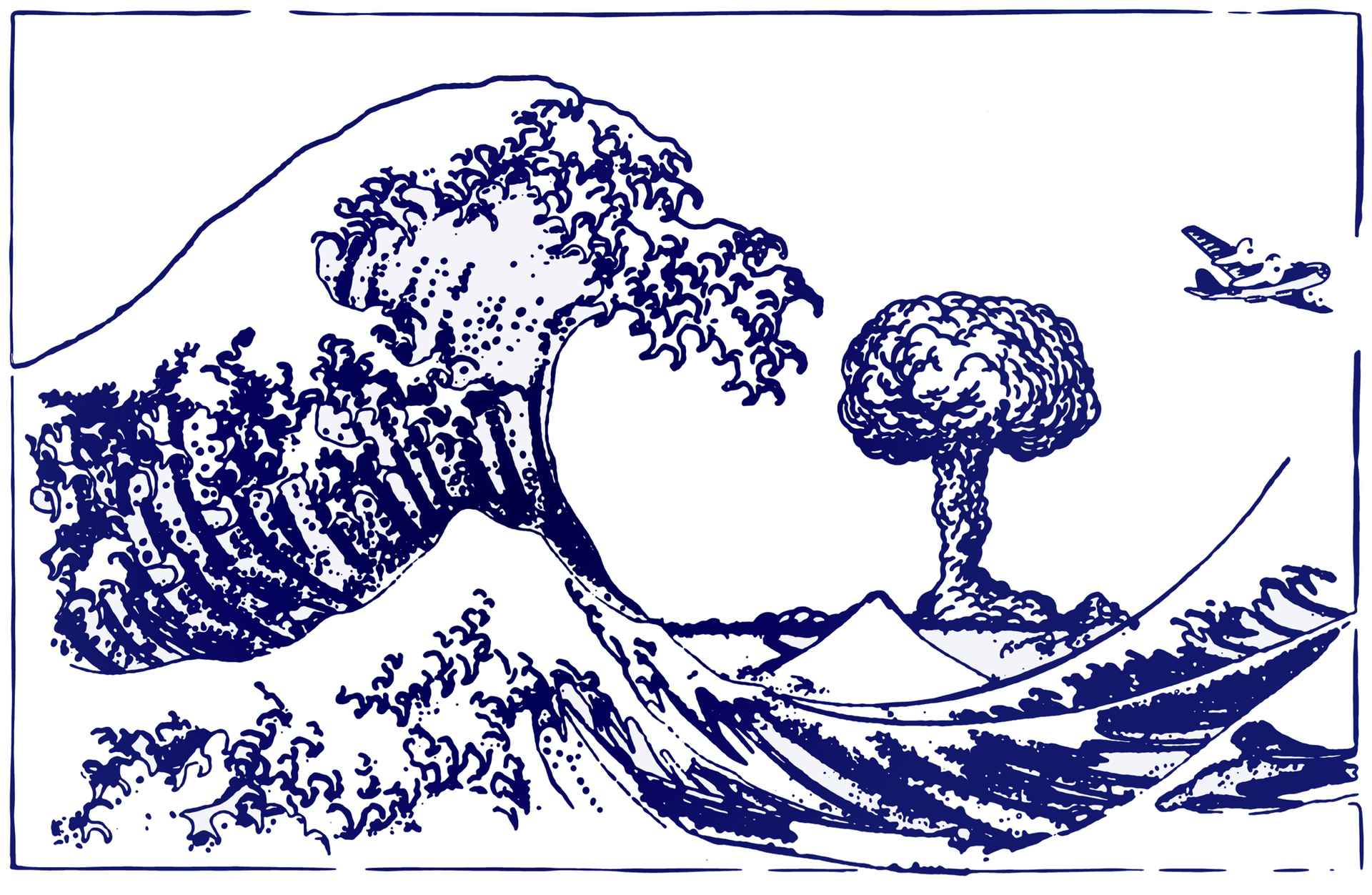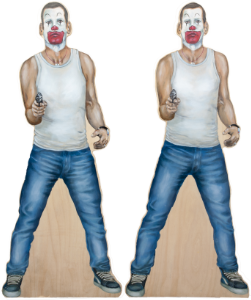 Good artists copy, great artists steal
Life is said to imitate art, yet more so one might find art is built upon the imitation of other artworks. With every burgeoning generation of artists embodying their respective zeitgeist comes the offer of reinterpretation and revival for the proceeding generations. New aesthetic concepts are all so often borrowed from established artistic ideologies. If we understand the history of art as a museum of cultural moments, we might also begin to find how the artistic tradition provides a springboard for the propagation of new art.
"[A museum is] not a place of artifacts; it's a place of ideas." Jeanie Kahnke
To fuel the momentum of culture, to innovate artistically and create something anew, is often to look to the past, to follow that aged pastiche manifesto: "good artists copy, great artists steal" (as quoted by Pablo Picasso, the infamous master appropriator).
Enter, then, into the world of Axel Bottenberg: a uniquely colourful world of emblematic pop art functions imbued with a careful attention to art histories, which holds up the mirror, not to reality, but to the art world itself. Join us in conversation with Axel Bottenberg, as we descend into his colourful world of referential neo-expressionism.
Axel Bottenberg, a mixed media artist based at Bankley Studios in Levenshulme, Manchester and self-described 'contentious figure' in the contemporary art scene, looks to recompose and 'interfere' with values of artistic tradition with a signature macabre humour. Finding guidance in the Pop Art movements of the 1960s and its later revival in the 1990s, Bottenberg's work "bounces off popular culture" as he seeks to marry the disparate functions of 'High art', with its grand aesthetical contemplations, against the more functional, mainstream iconographies found in 'Low art'. At once a devout investigator and scrutinising critic of art history and High art culture, Bottenberg's researched approach gives scope for sardonic appraisals and 'cheap commentaries' within a varied and eccentric body of work.
Artzu: "How important is art history to you and your practice?"
Axel Bottenberg: "Art history really influences my work, it gives me something to make art about. And then, it gives me something to take the piss out of"
Teaching art in schools broadened Bottenberg's perspective upon how art is actually regarded by a majority of marginal, uninvolved spectators, enabling him "to see how outsiders see art." With this newfound realisation, Bottenberg began to implement a more comprehensive understanding of 'art', not only as a cultural function but also as an institution, into his works. As such, Bottenberg's jibing oeuvre is often compiled of blatant, coarse social commentary, which is justified as an employment of 'the jester's privilege': "It's the court jester who was the only person in the court who could tell the king what actually happened, and he'd be the only one who wouldn't be executed." By assuming the role of the art world's clown, Bottenberg may call attention to the absurdities of art culture, calling attention to 'the Emperor's new clothes', so to speak.
Calling upon familiar subjects, oftentimes corporatised figures, and the juxtaposing 'Low art' imagery set against kitsch patterns and colour schemes, the work provides ironic and unsettling notions about an unsavoury world of the mainstream commercialised ideogram. For instance, Bottenberg is discernibly smitten with clowns.
Artzu: Ronald McDonald, in particular, appears a lot throughout your work. I'm curious as to why that is? As to why you have a certain fascination with him as a cultural figure?
Axel Bottenberg: "I'm absolutely fascinated with McDonalds. McDonalds is such a dubious cultural phenomenon. It's got a really bad rep, hasn't it? I kind of like it because of that. For me, with the McDonalds thing, I turn other people into McDonalds characters, and that's my, kind of, punishment for them. Being made into a clown is a sign of humiliation and a sign of disrespect."
This facetious ethos does oftentimes actualise in a self-deprecating way as Bottenberg positions himself at the centre of his parodical efforts, as if to aptly recognise his own practice as some clownish marriage of High culture and Low art, fulfilling a oxymoronic, futile gesture as a 21st Century historian-artist.
Bottenberg noted that all his pieces were built upon the premise of "stealing and then combining" others' works. In Jules (2017), Bottenberg looks to place himself as the commedia dell'arte clowning figure from Jean-Antoine Watteau's baroque masterpiece, Pierrot, dit autrefois Gilles (1718-19). It is in a case of mistaken identity that the featured figure, Pierrot, was initially mistaken for another character from commedia, Gilles. In his way of "rubbing it in", Bottenberg adds to this dubiety by creating an homage to the piece, playing the role himself in all its awkward proportions. Whereas Pierrot, however, may seem reservedly sheepish in his central, spotlight position, Bottenberg's 'Jules' is quite blatantly miserable that he has become 'shamed' in his 'Ronald clown' makeup. In this practice of finding source material in the Western canon, deconstructing its features and reconstructing its tone with the addition of Low art motifs, Bottenberg is able to achieve an emboldened reminiscence in Jules, allowing for the comedically referential exploration of our collective relationship with antiquated cultural and social constructs. Where one might saunter in silence past Watteau's work in Le Musée du Louvre, Bottenberg encourages us to point and laugh as he does.
Yet, there is also a violent presence throughout Bottenberg's work, with continual appearances of bombs and firearms which can set a contrastingly sombre tone. It would seem that Bottenberg's eye for a contentious reimagining of history is not only contained to exploring Western esoteric cultural moments but also in the realm of post-modern globalisation and politics, as we might discuss in his politically charged print, The Great Wave.
In a revisiting of Katsushika Hokusai's prominent Great Wave off Kanagawa, Bottenburg's adapts the material to imbue the piece with a new political significance. Originally created in the context of the Fukushima nuclear disaster, 'The Great Wave' reworks our understanding of Hokusai's historical piece with the addition of a B-52 bomber and imposing mushroom cloud, drawing allusions to the devastations of the atomic bombings of Hiroshima and Nagasaki. In this upstaging of the active subject, Bottenburg contends with the design of the original print to present a new association to conflict. Whereas Hokusai's wave represented the threat of nature, Bottenburg adapts to modernise and find a greater threat in mankind, and thereby this digital manipulation of subject serves to manipulate meaning within the context of the sourced material.
It is in our capacities to redirect our understanding of cultural history to identify our current artistic moment. Axel Bottenberg's work continues to embellish and adjoin from modern Western art tradition, providing the space to reflect upon, criticise, and laugh at the structures of the art world and the popular cultural status quo. Often interacting directly with the defining artistic works of the last century, Bottenberg's meta dialectic between popular, Low art, the long standing preexisting art tradition and the contemporary, global artistic landscape challenges the passivity of our relationships with art history, bringing a perceptibly polarising commentary to current notions of the commodification of art.
Born in 1961 in Darmstadt, Germany, Bottenberg studied at the Ecole des Recherches Graphiques in Brussels before moving to the UK in 1984 to study Fine Art and Printmaking at the Canterbury College of Fine Art, before going onto further his study of Printmaking at the Royal College of Art (RCA) in London in 1987.
Click here to see more of Bottenberg's works.
"Pierrot" image: Jean-Antoine Watteau, Public domain, via Wikimedia Commons

artzuFocus | Issue 004