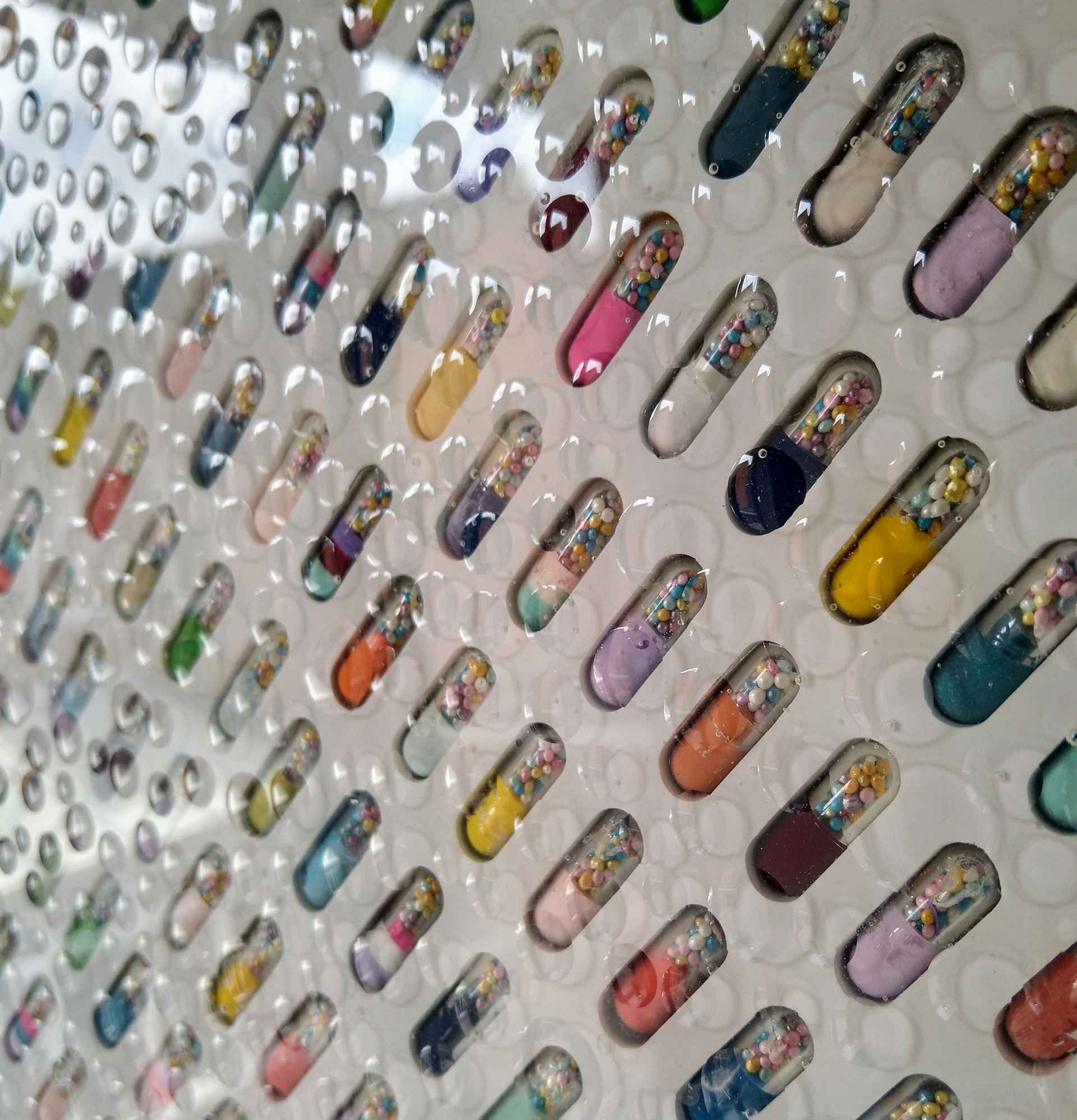 Stephen Farley ARBSA
I had been altered visually, and so had everything that my dearly lamented stereoscopic vision had related to me. I needed help, which eventually came in the form of an art education that narrowly missed my stubborn reluctance to seek assistance.
My Foundation at Bournville was an intuitive evening for some, but a lifeline for me that would herald a personal creative renaissance. With the gentle guidance of the artist Ruth Claxton and the learned encouragement of her colleagues, I consequently exploited a sensory attraction toward sculpture.
My portfolio lay conspicuously empty but my sketchbook and visual diary were full of interrupted angles and views from the remote. A momentary inspiration during an embossing demonstration led to my now familiar recurring motif, aka 'spurt'.
Initially a visual metaphor for an impact on the eye, this frond-like form appeared to me to be sentient. Obsessively reworking this profile to develop it's characteristics led me to intensively overlay some pieces whilst avoiding succumbing to the eschewed uniformity of repetition.
The small body of work that accompanied my second year earned the attention of the trustees of Blindart - a charity set up to encourage physical exploration of tactile artworks. Three pieces were accepted for the prestigious Sense and Sensuality exhibition at London's Bankside gallery. One of those pieces is now part of the permanent collection at Moorfields Eye Hospital.
More commercial work became prolific as my time at Bournville was drawing to a close. By now I had a reputation as a resin artist, but I found the term reductive because I would readily adapt any medium to hint at a liquidised perspective. The offer of a full-time place in such a historic seat of learning was a deeply considered prospect, but the most inspired enlightenment had already taken place quietly within me.
More recent subjects are testimonial to my family and subsequent key influences in my formative years. Selected titles have become a travelogue of works, perhaps most notably The Reef Series inspired by travels to the Great Barrier Reef. Most recently I've exhibited more frequently at RBSA, and following numerous showings I've been elected as an associate.
In summary my origins are unorthodox, implausible even, and my practise arguably more so. I believe if there's a current legacy to my timeline as described here, it's a diverse collection of distinctive reliefs and sculptures that hint at inner turmoil but insist on outer touch.