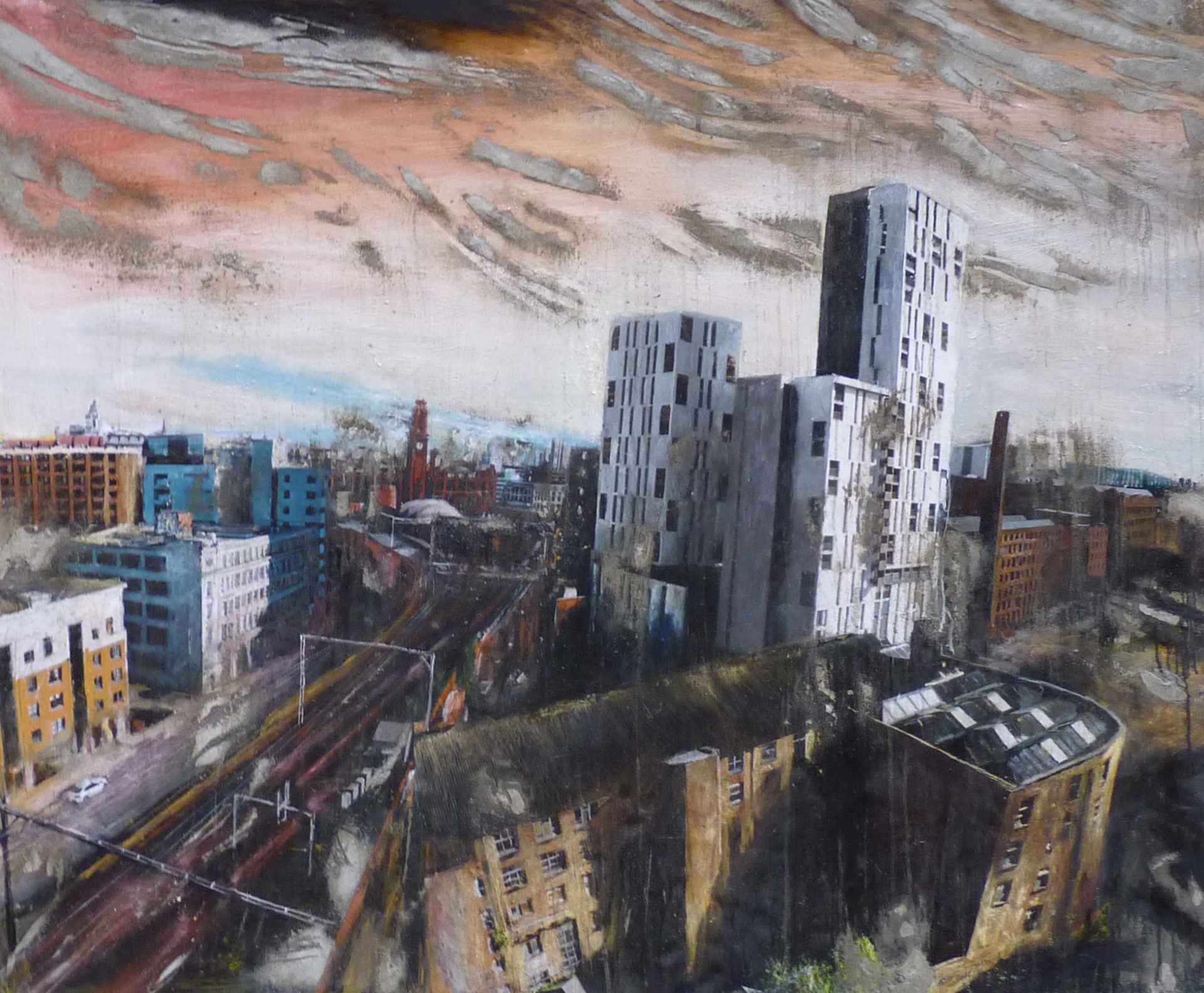 Tim Garner's paintings are both an ode and a lilting lament for the city of Manchester.
They depict seemingly banal, almost nondescript scenes: a garage; a closed-down chippy; a terraced street. And whilst locals might recognise these anti-landmarks, there's a definite sense that they could belong to any quintessentially Northern town or city.
It's as if Garner has distilled a sense of Northern identity, its soul, its spirit, on the page. In this respect they bear more than a passing parallel to the work of Turner Prize-nominated George Shaw.
The pieces conjure up a confusing conflux of emotions though. The images have a hazy quality but also employ vivid colours at times. This gives them a sense of being representations of distant memories both faded by time but also brighter than reality.
Garner spent more than twenty years away from his native North West and describes rediscovering its beauty as a "constant joy". The works certainly have an air of rekindled romance between spurned lovers; there's an awareness of both their blemishes and their beauty.
Garner's buildings have a ghostly, ethereal appearance which is fitting because many are probably soon to be knocked down, while others already have been. It would therefore be easy to read the images as a chronicle of urban decay, and there is certainly a hint of that, but there's also a sort of childlike optimism about them of renewal and hope. Pieces like Moss Lane are overlaid with star-spangled borders at once juvenile and absurd given the gritty subject matter they surround.
For any homesick Northerner, or just anyone who has a mixed relationship with their hometown, Garner's work should really strike a chord." - Joe Turnbull, Art Review of the Year 2014 for Contributoria.